Free Flow Screw Tip Assemblies
Free Flow Injection Molding
Screw Tip Assemblies
IMS knows that a durable, high quality injection molding screw tip is essential in today's molding industry. We offer durable injection molding screw tips with or without our optional BRODY®-Ring seal at great prices! Choose from a wide variety of off-the-shelf, high-quality, H-13 Nitrided tool steel tips to fit your injection molding machine. Higher wear resistant CPM9V, D-2, M-4 tool steels are also available.
We are continually adding more injection molding machine makes and sizes. If you don't see your machine or screw tip size today, click here to get a quote from IMS.
Why Buy Our Free Flow Screw Tip Assemblies?
IMS quality you've come to rely on
In-stock for same-day shipping
We offer expert technical and customer care service
Optimal flute size for a true "free flow" - no flow restrictions
OEM equivalent designs for direct fit into your press
Optional BRODY-ring® seal* to prevent blow-back, ensure positive shot control
and extend the quality production runs even on worn barrels.
*(BRODY-ring® - safely used if up to .025" combined screw tip and barrel wear.
If worn above this amount, IMS can reline your barrel to get you up and running fast.)
Click here for BRODY-ring® Seal Information & Price Lists.
Need Help?
IMS experts can help you choose the right free flow injection molding screw tip and offer application suggestions.
Send us an email or call our knowledgeable and friendly experts at 1-800-537-5375 Monday through Friday, 8:00 am to 6:00 pm ET.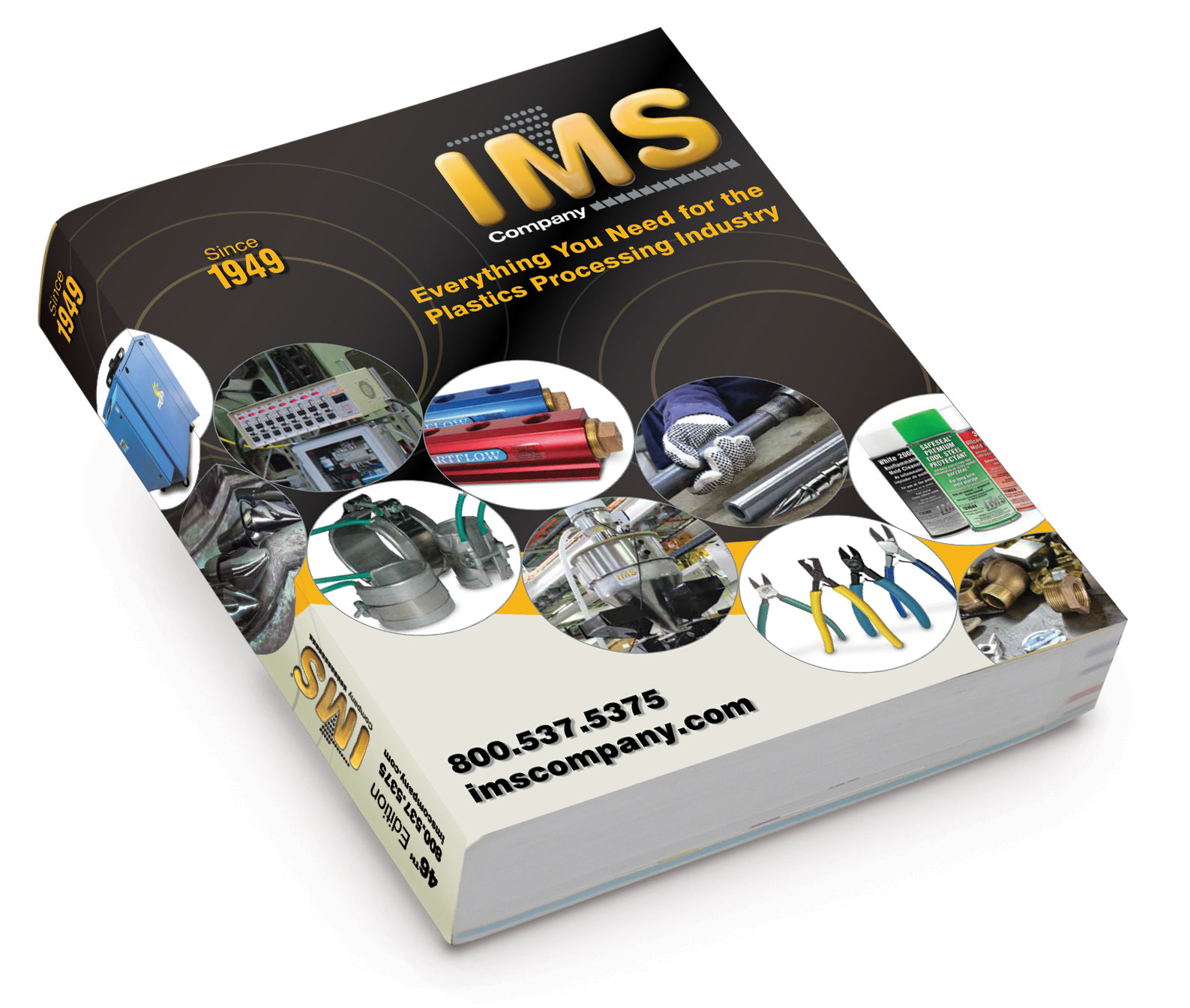 IMS 46th Edition Catalog
of Industrial Molding Supplies
Click or tap here for the PDF Index
Would you like a copy of our catalog in print?
Click or tap here to request your copy
Would you like a copy of our catalog in PDF?
Click or tap here to download now
Free Flow Screw Tip Assemblies