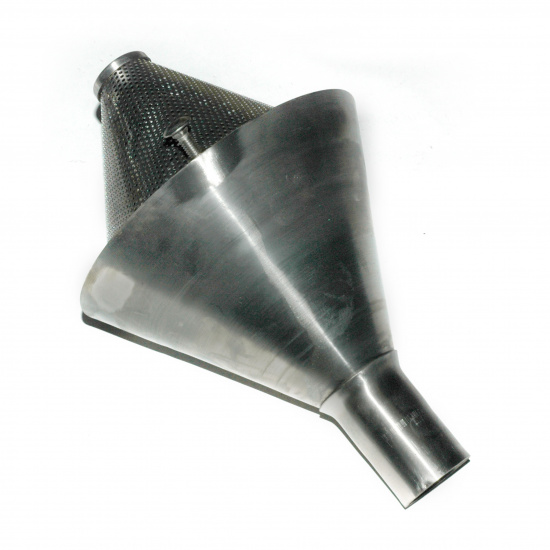 $204.10 ea
Description
Premium Drying Hopper Dispersion Cone with Adjustable Support Legs, High Efficiency, Stainless Steel, 1-7/8" OD Tube, Solid Top Cone and Perforated Bottom Cone. Can be used with ALL round/tapered Hoppers.
Specifications
Sealed Cone Nose to Prevent Flow Issues
3 Adjustment Legs
Fits Inside IMS Spiral or Conical Hoppers
Cone Height: 10-1/2"