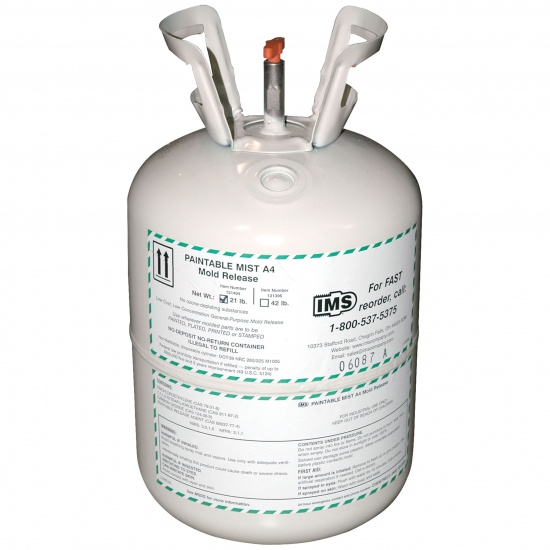 $209.08 ea
Description
Mold Release, Paintable Mist A4, Sm Tank, 30 lb Nominal, 21 lb Net Wt. ** Cost Reflects Current Sales Price. Limited Time Only while Supplies Last. **
Specifications
Use Where Parts Are To Be Painted, Plated, Printed Or Hot Stamped -- Even If Those Processes Are Done Elsewhere in the Plant.
Wide Range Of Applications
Non-Flammable
Fast Evaporation
Ul Approved E94408N
Release Agent Is Typically Effective On Abs, Acetal, Acrylic, Epoxy, Nylon, Polycarbonate, Polyester, Polyethylene, Polypropylene, Polystyrene, Polysulfone, Pphox, Ppo, Rubber
Note: Contains Trichloroethylene.
Please Ensure Complete Evaporation Before Contact With Plastic.
Allow Enough Ventilation To Exhaust Trichloroethylene Vapors.
Ensure Compatibility Of Your Plastics With Any Remaining Vapors Or Unevaporated Liquid.