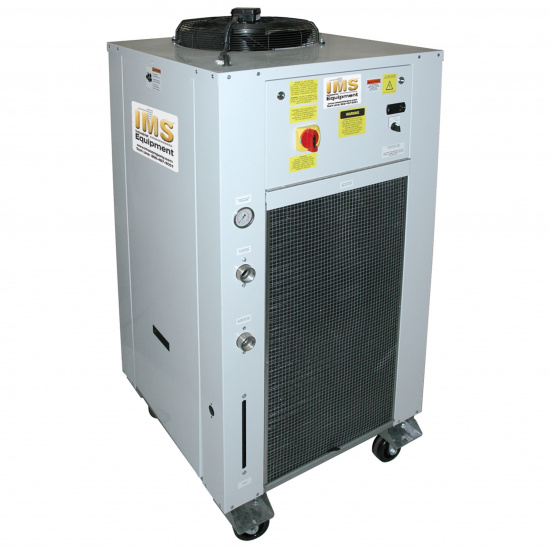 $10,149.09 ea
Description
Chiller, 3 Ton, 230/60/3 Volt, Series S, MasterChill Air Cooled, Single Compressor, Complete with Digital Controls, Discharge Pressure Gauge, Auto Water Fill, Poly Tank and Fittings, Manual Bypass, Casters and 2 Year Warranty.
Specifications
BTU per hr.: 36,000
(at 65 F water and 95 F ambient air)
Tank Size: 36 gals.
Cabinet Size: 34-1/2" L x 37" W x 65" H
Amperage: 20.2 FLA
Pump hp: 2
Flow at Pressure: 10 gpm at 45 psi
Inlet/Outlet Fittings: 1-1/2" NPT
Manual Fluid Bypass for Pump Protection
Hot Gas Bypass for Freeze Protection
Automatic Make-up Water Fill
Weight (crated): 1100 lbs.