Need Help?
If you have any questions about our products or if you need technical assistance with a specific application, email us or call our knowledgeable and friendly experts at 1-800-537-5375 Monday through Friday, 8:00 am to 6:00 pm ET.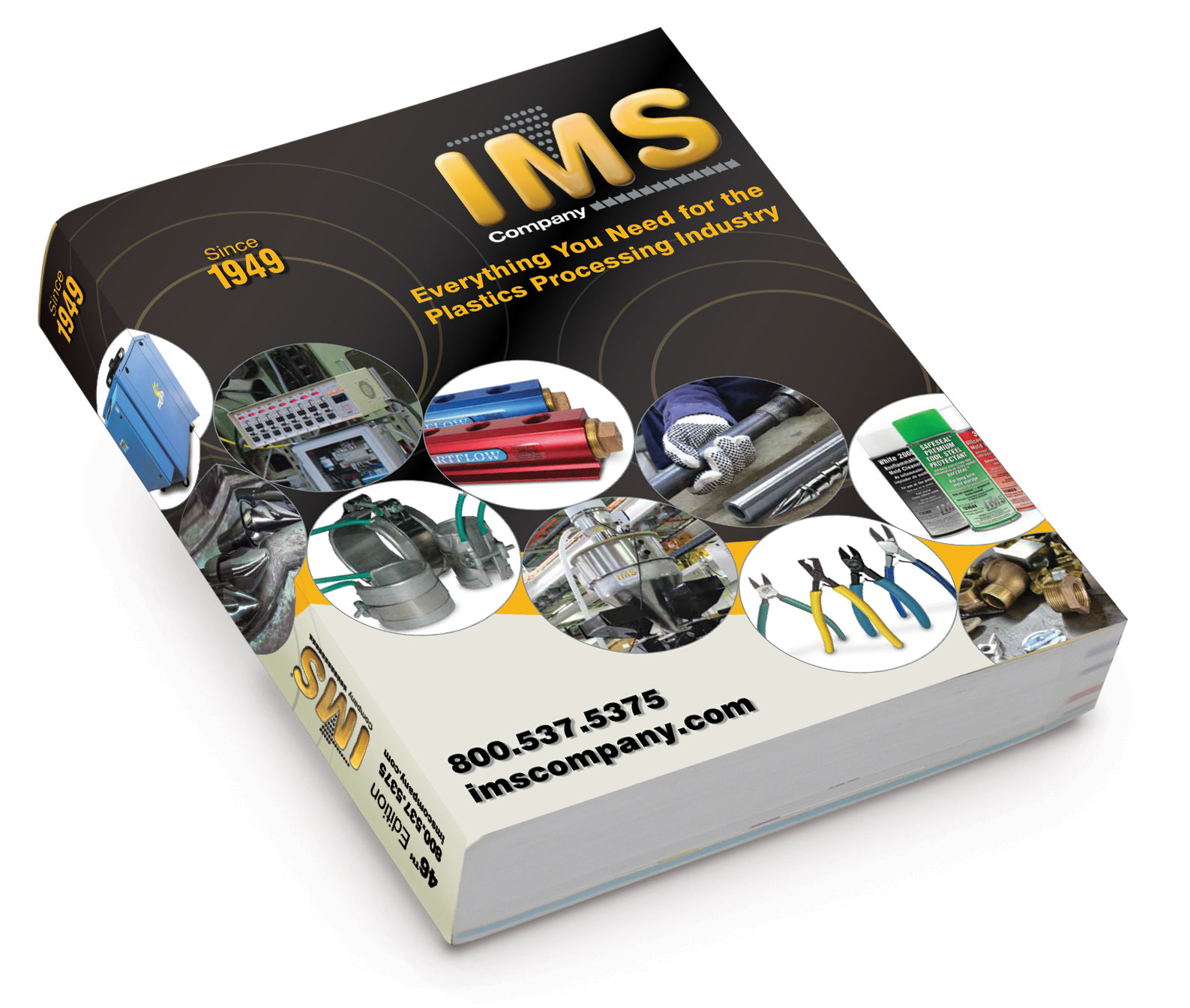 IMS 45th Edition Catalog
of Industrial Molding Supplies
Click or tap here for the PDF Index
Would you like a copy of our catalog in print?
Click or tap here to request your copy
Would you like a copy of our catalog in PDF?
Click or tap here to download now
Chillers
Chiller Parts and Accessories • 15 products
Popular items in this category

Sight Glass Assembly Complete - 5-7/8" OAL,

Solid State Expanded Control Board for TrueTon AC/WC Chillers with Single or Dual Compressor. Includes Both Discharge and Return Temperature Display in Fahrenheit.

Control Board for All IMS Hydra "EQ" Series and "SQ" Series Chillers. This is a $250. Trade In Program. Trade In Must First Be Accepted as a Qualifying Board Version and Without Physical Damage.
Chillers, Air Cooled • 51 products
Popular items in this category

Chiller, 10 Ton, Air Cooled, Hydra NQ Series Rating at 50F Leaving Fluid Temperature at 95F Ambient. 460/60/3 Volt. Set Point Range 20F-80F Complete w/ Digital Controls, Electronic Hot Gas Bypass, Stainless Steel Brazed Plate Evaporator, and Internal Valved Bypass Line to Protect the Pump and Evaporator. Y-Strainer Protects Evaporator from Contamination. Includes Casters.

Catalog Page 831 Instruction Manual

Chiller, Air Cooled, Hydra Series 3 Ton, Rating at 50F Leaving Fluid Temperature at 95F Ambient. 460/60/3 Volt, Set Point Range 20F-65F Complete w/ Digital Controls, Electronic Hot Gas Bypass, Stainless Steel Brazed Plate Evaporator, and Internal Valved Bypass Line To Protect The Pump And Evaporator. Y-Strainer Protects Evaporator from Contamination. Casters Included.

Catalog Page 831 Instruction Manual

Chiller, 5 Ton, Air Cooled, Hydra NQ Series Rating at 50F Leaving Fluid Temperature at 95F Ambient. 460/60/3 Volt. Set Point Range 20F-80F Complete w/ Digital Controls, Electronic Hot Gas Bypass, Stainless Steel Brazed Plate Evaporator, and Internal Valved Bypass Line to Protect the Pump and Evaporator. Y-Strainer Protects Evaporator from Contamination. Includes Casters.

Catalog Page 831 Instruction Manual